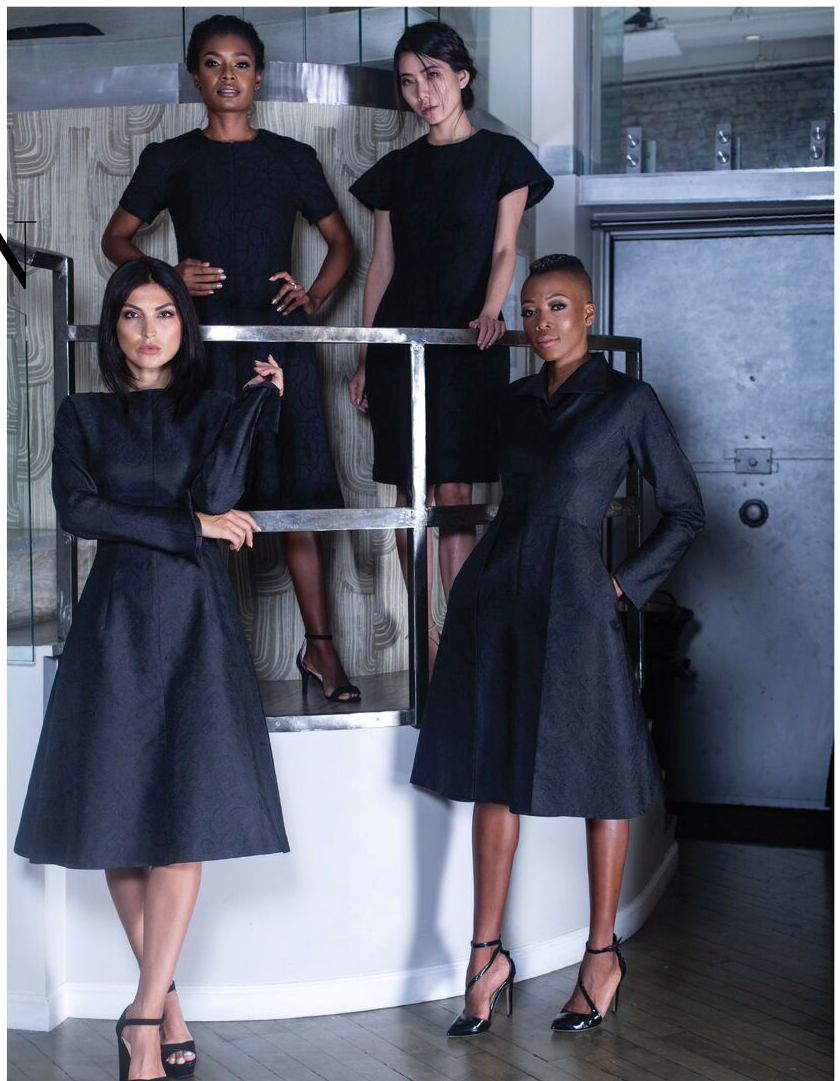 Custom Dress starting at $1000
 Custom dresses start at $1000. The cost for the package is the deposit needed to start the process.

1. Once ordered, we will connect with you to create your client fit and preferences profile to make your custom order.
2. Next, we'll work with you on the selection of materials, features, and design. Following this communication, you'll receive the final sketch, materials, cost, and ETA for your approval. Once you approve, we'll start creating your custom garment.
3. Lastly, enjoy the arrival of your custom garment. We ask that you try your garment on once you receive it and notify us within 3 days if there is any concern.

Email special custom requests to info@aishartw.com.
Description of AISHA RTW Garments 
AISHA RTW creations are top-tier garments inside out with unique European-centric designs done for the most discerning eye and the highest aesthetic taste level.

The quality, materials, and couture-like construction resonate with top-tier premium luxury rtw brands that typically sell for 3x more and never make it to a sale. 

AISHA RTW creations have a longevity of wear. There are clients who rave they have had pieces for 10 years plus that they wear, and those pieces are still in impeccable condition and in timeless styles, still revenant for today's fashion scene. We have a 1 year guarantee on all products, but truly you can wear these pieces for a lifetime and pass them down due to the super high-quality materials, textiles, and garment construction.